Greek fugitive terrorist Christodoulos Xiros arrested after 12 months on the run
Comments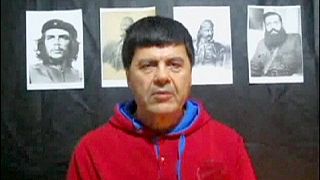 Convicted terrorist from the disbanded November 17 group, Christodoulos Xiros has been arrested 12 months after he disappeared.
Local media report that the anti-terrorism unit captured him in the town of Anavyssos, southeast of Athens.
View Larger Map
He had been on the run since when he failed to return to Korydallos Prison after being released on temporary leave.
Xiros had been serving six life sentences for killing British and American intelligence operatives as part of the disbanded November 17 group.