Monsoons, mystery and missiles make 2014 a deadly year for air travel
Comments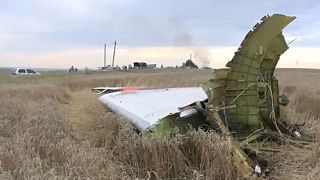 Although the statistics say aircraft crashes are at an historic low, 2014 has been the deadliest for nine years, and the year's major incidents have been rare, and unusually difficult to explain.
Malaysia Airlines' ill-fated flight MH 370 began the sequence in March, going down who knows where over open water for a still-unknown reason, killing all 239 people on board.
It triggered the world's biggest and most expensive search and rescue operation, but not even the smallest scrap of debris has been found.
July was the blackest month, and Malaysia Airlines again suffered a catastrophic loss, this time at the hands of a trigger-happy combatant in the skies over eastern Ukraine who is unlikely ever to be even identified, let alone brought to justice. Another 298 people died, and the airline was brought to its knees. Only 15 civilian planes have been
fired on since WWII. The following day European aviation authorities closed the airspace.
Seven days later on the 23rd of July a TranAsia Airways ATR -72 crashed on making a second attempted landing in Taiwan after narrowly missing Typhoon Matmo. Incredibly, 10 of the 58 people on board survived. This was a far more typical accident, most of which take place on landing or takeoff.
The very next day a Swiftair MD-83 operated for Air Algerie crashed in Mali in bad weather, although the cause has yet to be determined. Another 116 people perished.
There are more people on more flights than ever before, and plane safety is constantly being improved, with pre-flight checks and tests and pilot training continually reviewed.
Every accident brings in its wake improved counter-measures, like better sensors, more accurate navigation systems, and following Air France's Rio-Paris disaster in 2009, a new generation of black boxes entering service that will transmit for longer, some 90 days instead of 30, to help search teams.
The new boxes will transmit a plane's position every 10 minutes, and every minute if there is a course change, but this new device is not yet mandatory on the world's airlines.