Greece: Evacuation of ferry with 466 people on board
Comments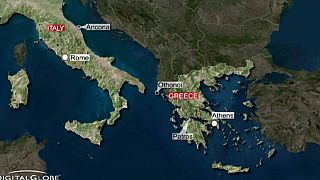 A ferry travelling from Greece to Italy with 466 passengers and crew on board has caught fire near the Greek island of Othonoi (Othoní).
An evacuation is underway, however it's been reported that weather conditions in the area are difficult with strong winds blowing.
The Normal Atlantic vessel was en route from Patras to the Italian port of Ancona.
According to the Greek coast guard the captain requested an evacuation take place just before 4 am GMT.