Air Asia flight missing with 162 people on board
Comments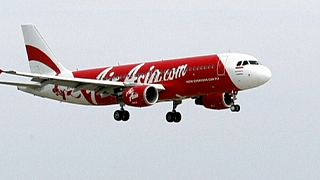 An Air Asia flight carrying 162 people on board from the Indonesian city of Surabaya to Singapore has lost contact with air traffic control, according to regional officials and the airline.
Flight QZ 8501, an Airbus 320-200, lost contact with the Jakarta air traffic control tower less than an hour into the two hour journey.
According to Air Asia most of those on board are Indonesian, but there are also three South Koreans, and one each from France, Malaysia and Singapore.
The Indonesian transport ministry said no distress signal was sent.
The missing jet had requested a "deviation" to avoid bad weather in the area, according Air Asia.
A search and rescue operation has been launched.