Tsunami-hit countries remember the dead 10 years on
Comments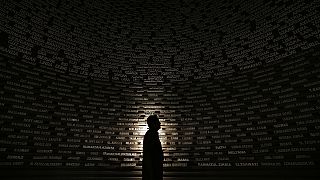 Memorial services are taking place to remember thousands of people who were killed in the Indian Ocean tsunami.
Hit by a 10-metre wave, Indonesia's Aceh Province bore the brunt of the devastation on the 26th December 2004.
In the city of Banda Aceh, thousands have gathered at a mosque that was one of the few buildings left standing after disaster struck that day.
The dead are also being remembered in Thailand. More than eight thousand people are said to have been killed when the wave swallowed up large chunks of the country's coastline.
The tsunami was triggered by a 9.1 magnitude earthquake off the coast of Indonesia's Sumatra island.
Many of the countries hit were unprepared for the scale of the disaster.