10 years after Indian Ocean tsunami special memorial services are held
Comments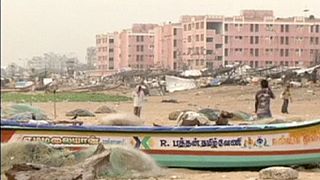 It was the most destructive tsunami in history, killing tens of thousands of people in 11 countries and leaving millions homeless.
Now, a decade later, special services are being held in many of the places devastated around the Indian Ocean.
A Muslim worshipper in Banda Aceh, Aulia Rahman, said: "I hope God has taken the brothers and sisters of Islam who passed away to a better place, as God had summoned them to his side."
The 10th anniversary of the massive quake and tsunami brings back painful memories for the survivors. And for many it's been impossible to try to rebuild their lives.
Amma Ponnu, a woman from a fishing family in Chennai in Tamil Nadu in India, told reporters: "In the tsunami we lost our children, our neighbours and everything else. The Government has tried to help us but nothing has worked. We are still poor and struggling."
Many of the countries were totally unprepared for the scale of the disaster, and there've been enormous challenges to bring back a sense of normalcy to the stricken areas.