Sony makes "The Interview" available online
Comments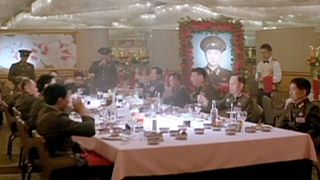 Sony Pictures has made its comedy film "The Interview," available to watch online.
The company had originally cancelled the film's release after a cyber attack and threats that cinemas which showed it would be targeted.
Several hundred independent cinemas across the US are also now showing it.
Robert Saucedo, from the Alamo Drafthouse Cinema in Houston described how the film had proved very popular. "We've got a lot of requests since the movie was pulled for us to be able to show it in some capacity, and so the interest is definitely there. A lot of our shows here in Houston are already sold out for Christmas Day and for the day after, so people want to see this movie," he said.
The plot centres around a plan to assassinate North Korean leader Kim Jong-un.
The FBI accused North Korea of being behind the cyberattack although the country has denied it.