Canadian man guilty in body parts case
Comments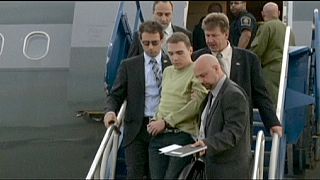 A Canadian man has been found guilty of first-degree murder for the killing and dismembering of a Chinese student in 2012.
In a gruesome case that gripped the world after the discovery of body parts, Luka Magnotta fled to France before eventually being arrested in Germany.
The court heard how the gay escort had sought psychiatric help about a month before the discovery of Jin Lin's body parts.
The 32-year-old admitted killing the Chinese engineering student but pleaded not guilty on grounds of mental illness.
Some of Lin's body parts were found in the rubbish behind a Montreal apartment building.
Others were posted to political parties and schools.
A first-degree murder conviction in Canada carries an automatic life sentence.