Eleven injured after man drives car into pedestrians in Dijon
Comments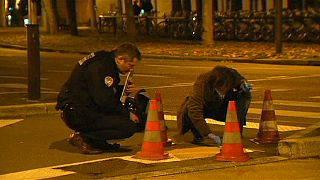 Eleven people have been injured in the eastern French city of Dijon after a man drove his car into groups of pedestrians.
Two of the injured were in a serious condition.
According to police the driver shouted 'God is Great' in Arabic before ploughing into passerby in five different locations within a half hour period.
The suspect who has been arrested is believed to have spent time in a psychiatric hospital and was described as 'unbalanced.'
The driver was known to police for charges dating back to the 1990s.
French interior minister Bernard Cazeneuve is expected to comment on the attack later when he visits Dijon.
It comes after an incident on Saturday where police shot dead a man who attacked them with a knife also shouting 'God is great'.