China win maiden World Cup team aerials event
Comments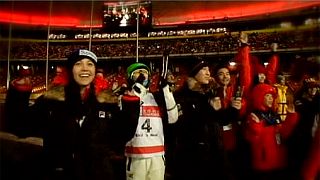 The Freestyle Ski World Cup broke new ground over the weekend after holding the first ever aerials team event.
The maiden team competition took place at the impressive Birds Nest Stadium in Beijing.
Teams were made up of three competitors with at least one athlete from each gender.
China 1 team thrilled the home support by winning the inaugural team World Cup event.
Qi Guangpu capped off the competition in style with a double-full, full, full.
Russia took second and Belarus rounded off the podium in third.