Austrian singer-songwriter Udo Jürgens dies
Comments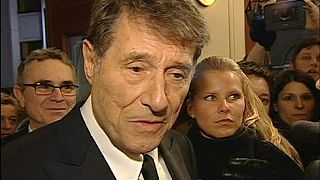 The Austrian singer-songwriter Udo Jürgens who sold more than 100 million records in career that began more fifty years ago has died in Switzerland. He was 80 years old.
His death comes during a tour called "In the Midst of Life".
Born Udo Jürgens Bockelmann to a north German mother and a Prussian banker from Russia, he began his musical education at the Klagenfurt Conservatory and later at the renowned Mozarteum in Salzburg.
During the 1960s he represented Austria in the Eurovision Song Contest on three occasions and in 1966 won with "Merci, Chérie".
Jürgens, who obtained Swiss citizenship in 2007, wrote around 1,000 songs and was one of the most popular performers in the German-speaking world.
His biggest selling hit was "Buenos dias, Argentina", written for the German national team's World Cup campaign in 1978.