Israel bombs Hamas base in Gaza after rocket attack
Comments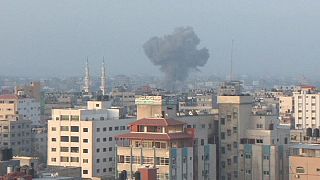 Israeli aircraft have bombed a site in Gaza.
The airstrikes hit an apparent Hamas base in the Khan Younis area of the southern Gaza Strip.
Local hospital officials said there were no casualties.
A spokesman for the Israel Defence Forces (IDF) said the bombing was in response to a rocket fired from Gaza which hit an open area in the south of Israel.
It is the first strike since a seven-week war on Gaza ended three months ago.
The Gaza health ministry said more than 2,100 people were killed during that conflict, most of them Palestinian civilians.
Around 70 Israelis were also killed, most of them were military personnel.