'Allahu Akbar' lone wolf attacker shot dead by French police
Comments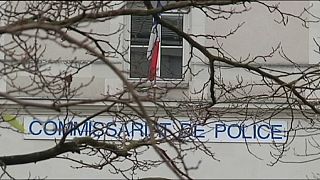 French police have shot dead a man armed with a knife who stabbed three police officers while shouting "Allahu Akbar!" after entering a police station near the city of Tours in central France.
The counter-terrorism unit of the Public Prosecutor's office has opened an investigation for "attempted murder and criminal conspiracy in connection with a terrorist organisation".
"Someone who attacks a police station, who doesn't attack an individual, but clearly attacks police, while shouting 'Allahu Akbar!' We have to ask if he was acting alone or on orders", said Public Prosecutor Jean-Luc Beck.
France's Interior Minister Bernard Cazeneuve said the man was known to police for low-level offences. He was not on any intelligence watch list.
Cazeneuve confirmed the attacker yelled the Takbir 'Allahu Akbar' during the attack, which he said was "extremely violent".
"Allahu Akbar!" means "God is greater!" in Arabic.
The attack happened one month after three French members of the militant group calling itself Islamic State (ISIL) urged Muslims in France to carry out attacks there.
Anti-terrorism investigators were working at the scene in central France.
The three wounded officers were hospitalised but were out of danger.