Sony attack 'US security matter' as North Korea movie cancelled
Comments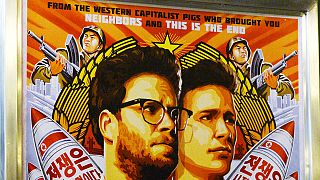 The United States has described a cyber attack on Sony Pictures a "serious national security matter" and said the Obama administration was considering a proportional response, although the White House stopped short of blaming North Korea.
Sony has cancelled its planned release of "The Interview", a comedy movie about the fictional killing of North Korea's leader.
"There is evidence to indicate that we have seen destructive activity with malicious intent initiated by a serious actor and it is being treated by those investigative agencies, both at the FBI and the Department of Justice, as seriously as you would expect," White House spokesman Josh Earnest said.
North Korea has denied that it was behind the Sony hacking.
Sony cancelled its release of "The Interview" after cinemas received threats from the same hacker group that broke into Sony's computer systems.
However it has released the movie's promo trailer featuring clips from the controversial film.
Sony has been heavily criticised for its decision to pull the movie.