A few of them have been making headlines for some time now. Others only hit Europe's political scene in 2014. All of them are expected to have a say in Europe's politics in 2015.
Spain's Pablo Iglesias Turrión, a newcomer to watch closely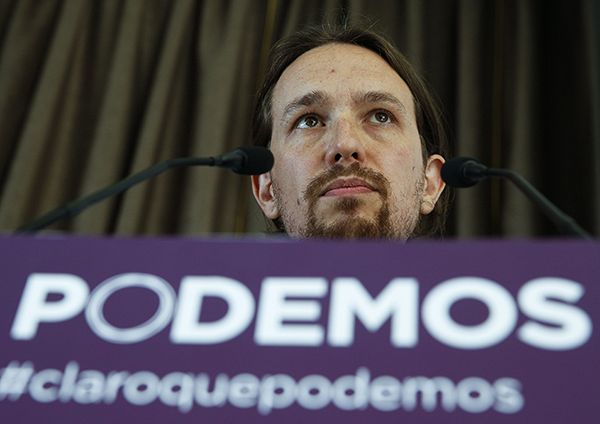 Leader and founder of Podemos, the 36-year-old professor of political science at the Complutense University of Madrid – here, at a news conference in Madrid on May 30, 2014 – brings a fresh message to the Spanish political scene: people have to empower themselves if they want democracy to be the power of the people and not the power of a minority.
The two faces of the Sweden Democrats, Sweden's kingmaker party
Jimmie Åkesson and Mattias Karlsson are the leaders of the Swedish party that's troubling the once-calm waters of the Scandinavian country's politics.
The Sweden Democrats consider that Sweden's immigration policy is "extreme" and that this policy has created "parallel societies" in the country, where immigrants from the Middle East and Africa have become segregated and haven't "assimilated" into Swedish culture. Sweden currently accepts more than twice as many refugees per capita as any other of the 34 member states of the OECD.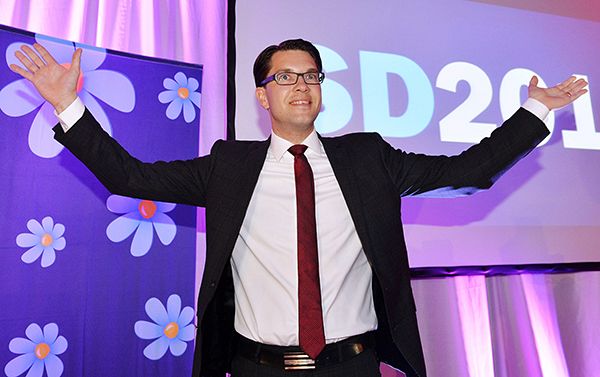 Jimmie Åkesson, the leader of the Sweden Democrats (on sick leave since October 2014). On September 14, 2014, the Sweden Democrats won 13% in the general elections and became the third biggest party in parliament.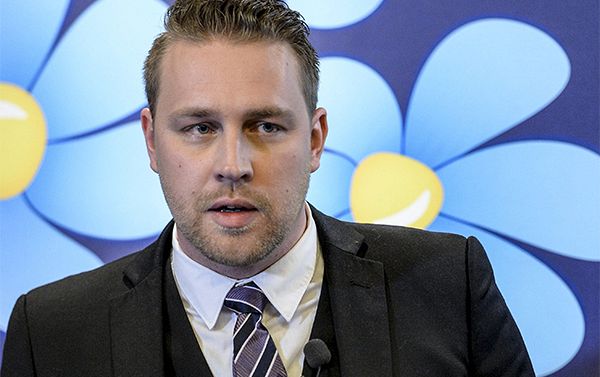 Mattias Karlsson, the acting leader of the Sweden Democrats, during a press conference at the house of parliament members in Stockholm, December 2, 2014.
Nigel Farage, Britain's troublemaker politician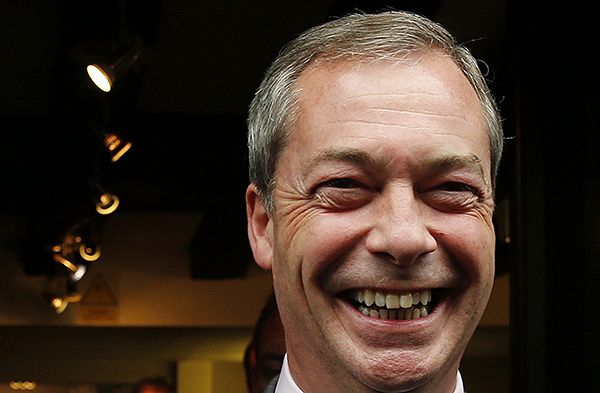 Nigel Farage, the leader of the UK Independence Party, is seen here while leaving UKIP party local headquarters in Rochester, southeast England, on November 21, 2014. Prime Minister David Cameron's Conservatives have already lost a second parliamentary seat to the anti-EU UKIP party; this embarrassing defeat foreshadows a possible political upheaval in 2015's national election.
Marine Le Pen, France's far-right leader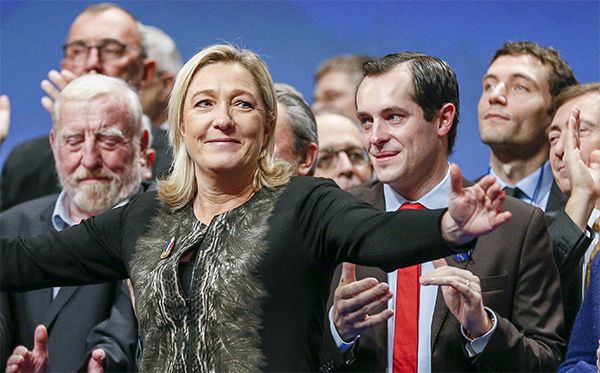 On November 30, 2014, Marine Le Pen was re-elected as the leader of France's National Front at the party's congress in Lyon. Latest opinion polls, ahead next year's local elections, show the National Front is strengthening its position on the French political battlefield.
Alexis Tsipras, head of Syriza, main opposition parliamentary group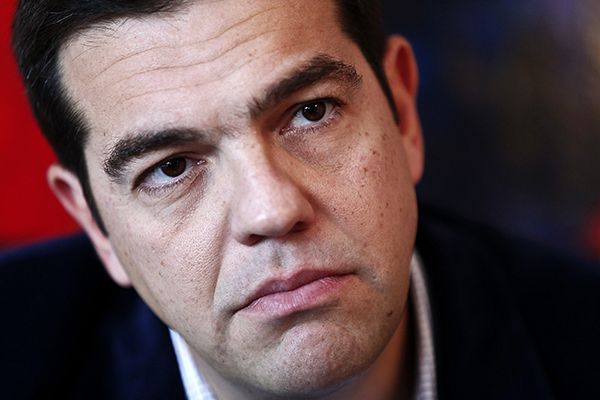 If elected, Greece's radical leftist Syriza party would cancel austerity policies agreed by the current government but would negotiate debt relief with international lenders without taking unilateral steps. In an interview with Reuters on December 18, 2014, Tsipras said he was committed to keeping Greece in the euro, but Europe should cut or erase a big chunk of Greek debt.