Multinationals including L'Oreal and Unilever fined millions for price fixing
Comments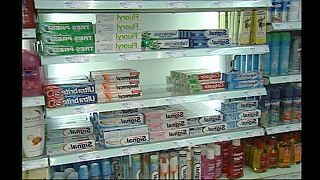 The French competition authority has fined 11 multinational companies 951 million Euros for price fixing in supermarkets.
Representatives from the various companies would meet in a Paris restaurant and exchange correspondence at their private homes to set price increases for household products such as soap and toothpaste.
The anticompetitive behaviour is illegal under French law.
Colgate-Palmolive, Unilever, Procter & Gamble, Sara Lee and L'Oreal are amongst those accused.
"These brands were so famous and made by multinationals that were so powerful that the distributors couldn't keep the products out of their stores even if they thought the price rises set by the companies were too high," said French Competition Authority President, Bruno Lasserre.
L'Oreal and Unilever say they will appeal.
SC Johnson, Colgate and Henkel will have smaller or no fines for cooperating and blowing the whistle on the cartel.