History is made - the Church of England appoints its first female bishop
Comments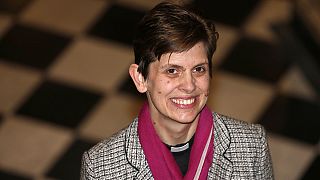 Forty-eight-year-old, mother of two, Libby Lane has made Church of England history by overturning centuries of tradition and becoming its first female bishop.
It was last July, after much heated debate, that the Church's governing Synod voted to allow women to become bishops and it formally adopted the legislation last month.
Women have served as priests in the Church since 1994, a decision that prompted 470 male priests to leave in protest.
Women serve as bishops in the United States,Australia, Canada New Zealand, but Anglican churches in many developing countries do not ordain them as priests.