Dozens kidnapped in suspected Boko Haram attack in northern Nigeria
Comments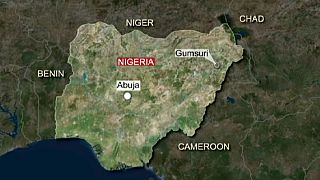 Suspected Boko Haram militants have killed at least 32 people and kidnapped dozens more in an attack in northern Nigeria.
Local officials say the attack happened in the village of Gumsuri on Sunday, but news only just emerged as survivors reached Maiduguri, the largest city in the north-east of the country. They are still counting the number of kidnapped but say the figure could exceed 100. No group has claimed responsibility but officials have blamed Boko Haram for the attack,.
Gumsuri sits on the road which leads to Chibok where Boko Haram kidnapped more than 200 girls in April.
It comes as a court martial sentenced 45 soldiers to death for refusing to fight the Islamist militants.