Candlelit vigil on second anniversary of fatal gang rape that shocked India
Comments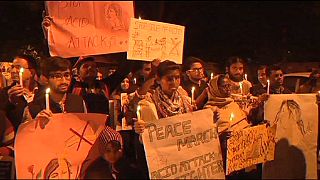 Dozens of people gathered in the Indian capital New Delhi on Tuesday to condemn violence against women on the second anniversary of the brutal gang rape of a student who later died.
The attack on the 23-year-old in a bus drew worldwide attention.
One group also staged a candlelit march against acid attacks. The country sees many new cases each year.