Shi'ite pilgrims flock to Kerbala despite security threat
Comments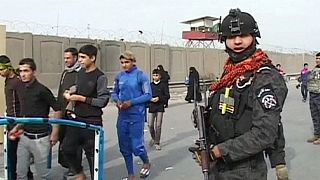 Roads and highways across Iraq have filled with hundreds of thousands of Shi'ite pilgrims heading to Kerbala to celebrate a religious ceremony amid security concerns.
We have come here in defiance of ISIL and terrorism.
Authorities say Sunni fighters are targeting the rituals which culminate on Saturday's holy day of Arbain, which marks the historical rift between Shi'ite and Sunni Muslims.
"Our duty is to protect pilgrims and we have joint patrols from the federal police and Baghdad Operations Command. We are protecting pilgrims appropriately and we will remain on high alert until the end of the rituals," remarked a security officer in Kerbala.
It is the first time the ceremony is taking place since ISIL fighters took over large swathes of Iraq and Syria, but it doesn't appear to have deterred many pilgrims.
"We have come here in defiance of ISIL and terrorism. We defied them and thank God, there is nothing," commented one pilgrim.
The numbers of pilgrims from Iran have swelled this year. Authorities say 200,000 had already crossed the border by Tuesday due to visa charges being waived.
Security forces are stretched, with many fighting Islamist militants elsewhere. The authorities are having to rely on Shi'ite militia to keep order.