New gondola safety rules come into force in Venice after fatal accident
Comments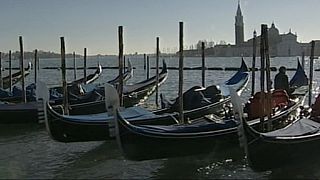 New rules on gondola safety have come into force in Venice after a German tourist died in an accident last year.
Authorities are trying to impose order in a sector that employs more than 500 workers.
Operators must now have special reflector lights installed on the sides of their vessels so they are easier to spot.
The tourist died in August 2013 when he was crushed between a pleasure craft and a gondola; he was trying to rescue his child who had fallen in the water.
Operators must also now show their registration numbers with a plaque on the side of each vessel.