Where in Europe is corruption most strongly perceived?
Comments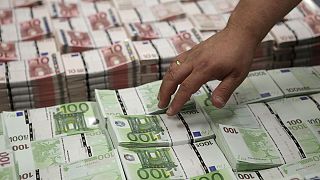 Italy, Greece, Croatia, Bulgaria and Romania are among the European Union's worst when it comes to perceptions of corruption, a new index has claimed.
The data, released by Transparency International (TI) ahead of International Anti-Corruption Day on December 9, gives marks of under 50 to five EU countries.
Corruption watchdog TI – which bases its index on expert opinions on public sector unscrupulousness – says a score of zero would indicate a country was 'highly corrupt', while 100 suggests it is 'very clean'.
EU founders Italy scored just 43 while new entrants Croatia, 48; Serbia, 41; and Bulgaria, 43, all performed badly.
Greece also registered a mark of just 43. But it is Europe's most improved country, compared with 2012's index, with a nine-point leap.
Scandinavia dominated the top of TI's Corruption Perceptions Index in Europe, with Denmark, Finland, Sweden and Norway occupying the top four spots.
Ukraine, which has signed an association agreement with the EU, was the lowest scoring with just 26.
TI, analysing the country's score, commented: "Yanukovich fled the country in February this year after the people of Ukraine protested the profligate corruption that marked his rule. In the end more than 100 people were killed trying to speak up against corruption, a brave and shocking moment for us all. It's easy to blame individual corrupt figures, but Yanukovich's massive money laundering was only possible with the help of willing western banks and middlemen, something EU governments have failed to tackle."