London could follow Paris diesel car ban
Comments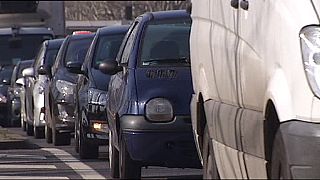 Monday brought bad news for diesel car owners in European capitals. London is now looking to follow in the footsteps of Paris which announced a ban on diesel engines on Sunday.
The initiative could also see semi-pedestrianised zones beginning with weekend trials to be expanded, with diesel cars of the capital's roads by 2020.
The anti-pollution drive has divided Parisians.
One Parisian resident said, "I'm against diesel because it pollutes and it doesn't save money."
"I'm against (the initiative) because it's too expensive to change cars," said another.
Anne Hidalgo, the Socialist mayor behind the initiative said there is a serious health risk in the city.
"The problem we have is that the all tax policies have encouraged diesel in recent years, so we're in a difficult situation in France with over 60 percent of diesel cars."
Diesel is the cheaper energy option for motorists in France, meaning the ban will hit those looking to save money the hardest. The mayor announced that financial incentives would be launched to help people buy greener vehicles.
London Mayor Boris Johnson is said to be investigating ways to reduce pollution, and plans on raising congestion charges by almost 13 euros for diesel cars. Campaigners say this is not enough to improve air quality and are calling for an outright ban on diesel engines.
The World Health Organisation (WHO) reports that although more fuel efficient, diesel engines release more pollutants.
The WHO estimates that outdoor air pollution was responsible for the deaths of some 3.7 million people under the age of 60 in 2012.