Russian Hermitage museum celebrates 250th anniversary
Comments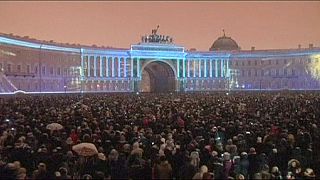 The Russian Hermitage museum in St. Petersburg has celebrated its 250th anniversary with a dazzling light show.
Thousands of people gathered in the square outside to see 3D images, showing various eras in Russian history.
The Museum was founded in 1764, with an art collection from the Russian Empress Catherine the Great.