NASA Orion space capsule spashes down in Pacific Ocean
Comments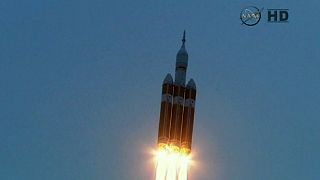 A US spaceship has made an almost perfect splashdown in the Pacific Ocean off the coast of California, wrapping up a four-hour unmanned test flight around the Earth.
NASA has spent eight years developing the Orion capsule which has been designed to one day fly astronauts to Mars.
It will make a second test flight, also without a crew, in about four years.
The test flight cost NASA the equivalent of 300 million euros. The space agency wanted to check Orion's heat shield, parachutes and other equipment would work as designed before allowing astronauts to fly aboard.
A third mission, expected around 2021, will include two astronauts on a flight that will send the capsule high around the moon.