Hawk-Eye set for Bundesliga bow next season
Comments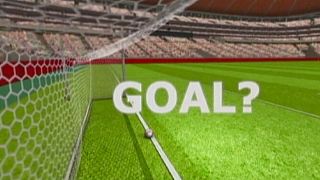 The German Bundesliga is to follow in the footsteps of the English Premier League and implement goal-line technology.
Hawk-Eye will be introduced in the country's topflight from next season.
Hawk-Eye is a British company and currently leads the world in the field of ball-tracking technology.
The technology is predominantly used in tennis, cricket and has been implemented at the Olympic Games but is becoming increasing part of the football setup.
Germany's 18 Bundesliga clubs voted 15 to three in favor of using goal line technology at the annual general meeting of the German Football League in Frankfurt.
The system which uses some 14 cameras to see if the ball has crossed the line will be installed at each ground in the German league and will come into use next July.