German documentary claims large-scale Russian doping
Comments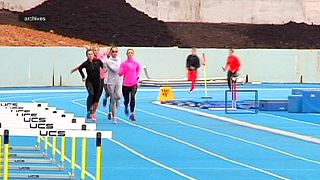 Ninety-nine percent of Russian Athlete's are guilty of doping – that's according to a recent German documentary aired on ARD.
The programme also claims that Russian officials systematically accepted payments by athletes to cover up failed doping tests.
To no great surprise the Russian Athletics Federation has strongly denied the allegations saying they are a ''pack of lies''.
According to the latest IAAF report 67 Russian athletes are currently serving bans for doping – just over double the number from 2013.
The Athletic's world governing body and the World Anti doping agency Wada have both said they will look into the claims.
Wada also said that it had "already received some information and evidence of the type exposed in the documentary" adding if action is warranted, it will take ''any necessary and appropriate steps under the code."