Minimum age for F1 drivers to be introduced
Comments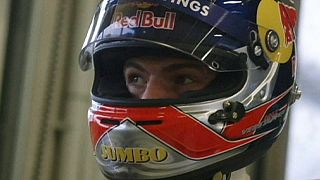 Formula one law makers are to introduce a minimum age for drivers starting from the 2016 season.
The rule change comes just over three months after Torro Rosso appointed 17-year-old Max Verstappen as their driver for the 2015 season – making the Dutch driver the youngest ever F1 driver.
He will make his debut at the season opener in Australia in March.
The new minimum age limit for the 2016 season will be 18.
The governing FIA announced the change in rule following a meeting of its World Motor Sports Council in Doha.
Drivers will also have to have a valid regular driving licence in order to obtain their F1 super licence.
The World Motor Sport Council also amended the 2015 calendar to include a provisional spot for the Korean Grand Prix which was reinstalled after being dropped for 2014.
The Korea stop of the championship will be the fifth round and take place on May 3.
It means there will be a record 21 races next season.
The council also rubber stamped the abolishment of double points for the season finale as well as standing starts after safety car periods.