EU's top court rules against 'gay tests' for asylum seekers
Comments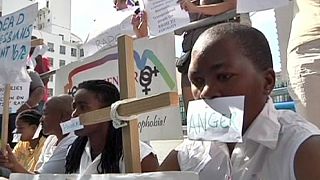 The European Union's Court of Justice has ruled that refugees claiming asylum on the ground of homosexuality should not have to undergo tests and detailed questioning to prove their sexual orientation.
Several countries including the UK and the Netherlands have been criticised for their handling of gay asylum requests.
The court said such treatment infringed their rights to human dignity.
The ECJ ruled in 2013 that homosexual asylum seekers could claim refugee status over fear of persecution over their sexual orientation.
However the court also said that the existence of laws criminalising homosexuality were not sufficient grounds to grant asylum