Airstrike enigma: Did Iran really raid ISIL targets in Iraq?
Comments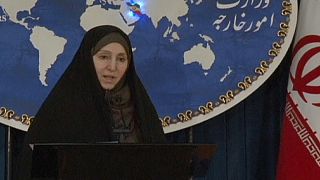 Iran has not launched any airstrikes against ISIL in Iraq according to a senior Iranian official.
But the US has indications to the contrary and an Iraqi security expert says the strikes took place in Diyala near the Iranian border.
Pentagon spokesman, Rear Admiral John Kirby, insisted there was no coordinated military activity with Iran but echoed reports that: "Iranian aircraft have conducted air strikes in the last seven days against ISIL targets in eastern Iraq".
There is no doubt that Tehran and Washington have a common enemy in ISIL.
But at a news conference, Iran – a longtime foe of the US and close Shi'ite ally of Syrian President Bashar al-Assad – failed to address the airstrike mystery.
"There has been no change," said Iranian Foreign Ministry spokeswoman Marzieh Afkham.
"The Islamic Republic of Iran continues to provide assistance, especially advice and consultation assistance within the frameworks of international law and there has been no change in this regard."
On the ground, some of those fighting ISIL are receiving support from Iran which has sent senior commanders to help advise the Iraqi army and militia operations.
Iraqi officials insist, however, that there are no Iranian troops on its soil.