UNESCO extends arts protection list
Comments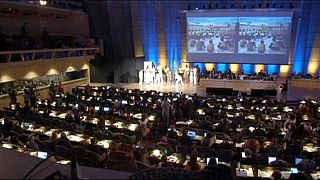 Two more traditions have been given protected status by UNESCO – Brazil's Capoeira martial art form is the first. It combines elements of dance and fighting and dates back to the period of slavery in the 17th century.
The second is Burundi's spectacular ritual dance of the royal drum .
Although the United Nations Educational, Scientific and Cultural Organisation (UNESCO) is better known for protecting world monuments and natural wonders, the United Nations agency started the list in 2003 to preserve art forms and other traditions in the face of globalisation.
Its aim is to recognise elements of living heritage such as language, in a bid to protect cultural diversity and foster a sense of community.