British national among five dead as suicide bomber hits embassy vehicle in Kabul
Comments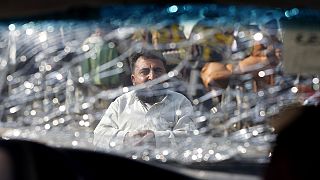 A British embassy car has been hit by a suicide bomb attack in the Afghan capital Kabul.
Authorities say at least five people have been killed, including one British national.
More than thirty people are reported injured.
The Afghan Interior Ministry say the bomber attacked a convoy of foreign vehicles while travelling through the east of Kabul.
The area features a number of foreign compounds and international military bases.
The fatal blast is the latest in a series of attacks by the Taliban as foreign combat troops ready to pull out of Afghanistan in December.
Two US soldiers were killed in an attack on NATO forces on Monday.