Al-Shabaab claims responsibility for Kenya bus attack
Comments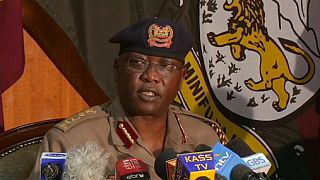 Somali militant group al-Shabaab has claimed responsibility for the bus attack which killed at least 28 people in northeast Kenya.
According to officials the gunmen separated out those thought be non-Muslim before executing them.
The bus carrying around 60 passengers was en route for Nairobi when it was ambushed in Mandera County on Saturday morning.
In a statement on a website linked to the Islamist group, a spokesperson for al-Shabaab said that the attack was carried out in retaliation for security raids in mosques in Mombasa in the last week.