Formula One: Bianchi out of coma but condition remains critical
Comments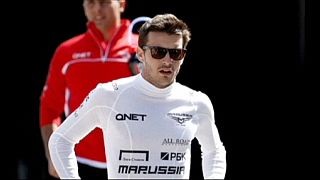 Finally some good news for Fomula One – Marussia driver Jules Bianchi is no longer in an artificial coma and is breathing unaided according to the 25-year-old's parents.
The Frenchman has been flown from the hospital in Japan to an intensive care unit in Nice.
Bianchi suffered serious injuries following a crash at the Suzuka Circuit at the Japanese Grand Prix on October 5.
In wet conditions he crashed into a recovery vehicle that was tending to the removal of Adrian Sutil's Sauber.
Although out of the coma Bianchi's condition remains "critical".