[As it happened] Imagine, Create, Learn: reinventing education at WISE summit 2014
Comments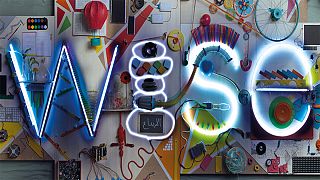 Every year the World Innovation Summit for Education, which takes place in Doha, Qatar, brings together more than 1,600 specialists, decision makers and thought leaders to discuss solutions to the most pressing challenges facing education. This year the spotlight was on creativity.
Around the world experts are calling for an overhaul of education systems so that we nurture – rather than stifle – creativity. But how important is creativity? How can it be developed? And how can we measure and certify these skills?
Euronews' Learning World brought you all the action from the 3-day event in this live blog which combines news, interviews, behind-the-scenes photos and videos as well as all the best social media reactions.
Relive our highlights from
WISE

2014…