Playing politics: young movers and shakers
Comments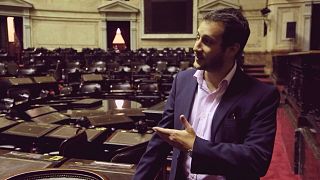 A career as a public representative may not be every child's dream but some do harbour designs of becoming a politician from an early age. In this edition of Learning World we look at some of the paths young people choose to follow to fulfill their political ambtions.
Our three stories touch on very different but related themes. In our first, from Germany, we meet two girls with an intense interest in current affairs and find out how they have been inspired by a children's news TV programme.
Free and open political discussion is a relatively new privilege in Myanmar. Our second story focuses on young adults at a groundbreaking political science institute which is teaching the art of politics to a new generation emerging from years of repression and censorship under military rule.
The final story features a determined and publically minded young Argentine whose talent and commitment to public service has earned him recognition at home and and abroad from institutes including the Qatar Foundation. He believes the world would be a better place if more young people decided to go into politics.
Watch the video to find out more and let us know what you think via our social media pages.