Atletico and Barcelona enjoy goal-fest weekend
Comments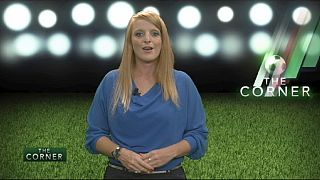 Last weekend nineteen goals were scored in the Spanish topflight, Atletico Madrid and Barcelona contributed to ten of those between them.
Reigning champions Atletico Madrid picked up their fourth win from the opening six games of La Liga with a four nil rout of Sevilla.
Koke, Saul Niguez, Raul Garcia and Raul Jimenez were all on target at the Vicente Calderón Stadium to keep Diego Simeone's title holders in the top three of the league.
Anything you can do we can do better was the response from Atletico's title rivals Barcelona.
The Catalan giants were in free-scoring mode also as they put six past Granada without reply.
Neymar struck a hat-trick at the Camp Nou – Lionel Messi scored twice while Ivan Rakitic added another as Barca enjoy the views from the summit of the league with 16 points – two clear of Valencia and Atletico.
We might be wrong
Let's now have a stab at predicting the results of some selected games for next weekend. Don't forget to send us your predictions on the social networks, using #TheCornerScores.
We feel Chelsea will continue their fine start to the Premier League season beating rivals Arsenal 3-1.
We predict Juventus will beat Roma 2-1 in a top of the table clash in Italy while we think stuttering PSG will get back to winning ways against Monaco in the French topflight
Up and Down
So, in our opinion Juventus will concede their first league goal of the season, halting the team's solid defensive run orchestrated by coach Massimiliano Allegri who features in this week's Up and Down.
Allegri made the up list this week when his Juve side became the first team in the history of the Serie A to win their first five matches without conceding a goal.
Francesco Totti also made the up list.
The Roma veteran celebrated his 38th birthday on Saturday and to mark the occasion he played his 711th match for the capital club.
Making the down list this week is former Chile international Ivan Zamorano who has been shown the financial red card.
The former Real Madrid man is in debt to the tune of three million euros after failing make repayments on a sports complex he built in Chile.
On this day
We now take a look at what happened ''On This Day'' the 29th of September back in 2007.
This week 'On this day' takes place in England.
The Stadium was Fratton Park in the city-port of Portsmouth.
The home side welcomed Reading in the eighth game of the Premier League season.
When referee Mark Halsey blew the final whistle the score was 7-4 to Portsmouth – but 11 goals in total was also a record score for the Premier League which was establishment in 1992.
The English topflight record however is 12 goals reached by Nottingham Forest 1892 and West Brom in 1909.