Red Cross bid to strengthen disaster resilience and vulnerable communities

Torrential rains and tropical storms have left a trail of death, devastation, disruption, displacement and despair in the Philippines.
Now the International Red Cross and Red Crescent Societies and the EU's Humanitarian Aid and Civil Protection department have published the The Disaster Resilience Journal.
They say it's a strategic move to save lives, strengthen communities and reduce costs to those at risk.
The document calls on communities and governments prone to natural disasters to "be informed, be prepared, become resilient".
The Philippines is a prime example of how disaster resilience would reduce vulnerability and halt the dreadful spiral of adversity that follows.
It is no secret that the Pacific typhoon season is upon us and after last year's Typhoon Haiyan the potential for catastrophe should come as no surprise.
The impact of climate change is adding to the severity of weather patterns; Haiyan was one of the strongest tropical cyclones ever recorded.
"It is our annual fiesta" said one man I spoke to in Butuan City Mindanao, the largest island in the south of the country.
We chatted squelching through the vile detritus of the previous flood, as yet another angry tropical storm gathered overhead.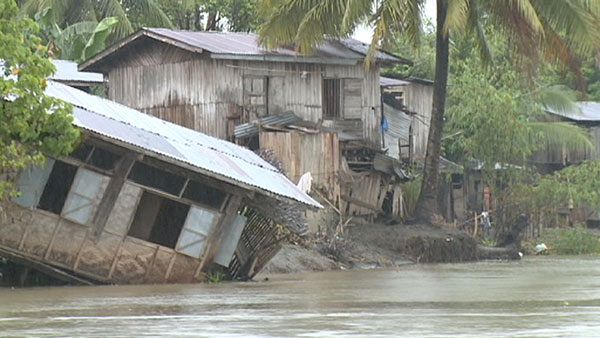 Disaster preparedness Filipino style is 'wait and see', I thought, as another matchstick house floated down the bloated river.
Manila Mayor Joseph Estrada comes clean: "Our anti-flood infrastructure has been neglected for a long time. You go abroad and you see the big houses of the rich along clean rivers, but here the riverbanks teem with squatter colonies, which don't have septic tanks and treat the river like a garbage can," he told abc News.
At least awareness of a problem is the first step to a solution.
According to the Red Cross/ ECHO publication, resilience makes sense on many levels: "Strengthening resilience will save lives, and is cost effective," it adds. "The impact of disasters have been devastating: killing 1.3 million people and leaving 4.4 billion affected as well as causing €1.5 trillion in economic losses."
This makes startling reading and may well prove persuasive to weak, cash-strapped authorities, which may have been guilty of underestimating the importance of strong, resilient communities.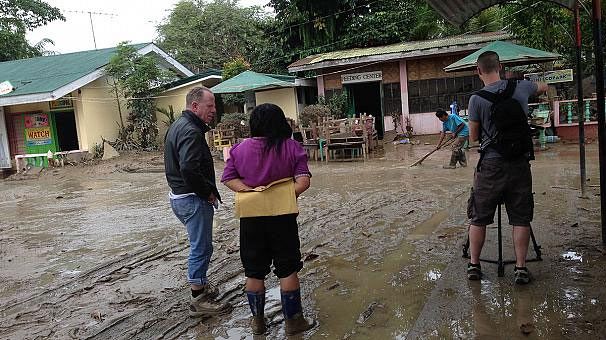 Back to Butuan City through which the Agusan River flows. Traditionally the riverbanks are the place where people live, congregate and, significantly, scratch what living they can.
The fact that the Agusan River overflows on a regular basis, flooding surrounding areas and causing chaos and distress, does not deter people from living there.
Butuan City Mayor Ferdinand Amante explained: "Along the riverbank live 6,000 people in danger from the regular flooding. For many hundreds of years the Agusan River was a source of life and living for our ancestors, but lately it has become a source of problems, a liability."
The Disaster Resilience Journal acknowledges such scenarios and says risk reduction must involve making livelihoods stronger, safer and where necessary, replaced."
Limited resources must be channelled towards strengthening resilience, claims the journal, which will pay dividends down the line and hopefully encourage governments to "manage natural assets, recognise their value with the ability to enhance and maintain them".
If not, the human and financial cost of natural disasters will continue to overwhelm the many countries at risk.