CeeLo Green in hot water over controversial Twitter rape comments
Comments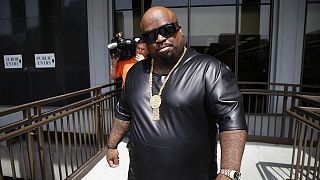 Grammy-winning R&B singer and former "The Voice" judge CeeLo Green​ made a series of bizarre comments on Twitter earlier today regarding rape and consent.
In tweets he subsenquently deleted, CeeLo said "If someone is passed out they're not even WITH you consciously,"and "People who have really been raped REMEMBER!!!"
​
These comments come only days after Green pleaded no contest in court to giving a woman the drug ecstasy in 2012.
According to prosecutors last year, Green "slipped" ecstasy to a 33-year-old woman while the two were dining at a Los Angeles restaurant in 2012. Green pleaded not guilty to a felony charge of giving ecstasy to the woman without her knowledge.
The woman had initially filed a police report accusing Green of sexual assault, but prosecutors said there was insufficient evidence to charge Green with rape of an intoxicated person.
Earlier this year, Georgia native Green said he had decided to step down from his role as a judge on NBC's popular singing competition "The Voice," saying, "I just don't want to wear out my welcome there."