Shakira hit 'copied' from another song
Comments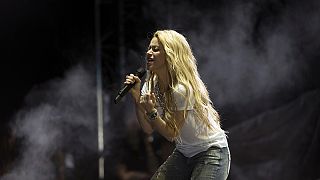 Colombian popstar Shakira's 2010 hit 'Loca' was indirectly copied from another song, a US federal judge has ruled.
Judge Alvin Hellerstein said the Spanish-language version of Shakira's song was based on a song by Dominican rapper Eduard Edwin Bello Pou, better known as El Cata.
He, in turn is said to have copied the work of Ramon Arias Vasquez, who wrote 'Loca con su Tiguere' in the late 90s.
"There is no dispute that Shakira's version of the song was based on Bello's version," Hellerstein wrote in his ruling. "Accordingly, I find that, since Bello had copied Arias, whoever wrote Shakira's version of the song also indirectly copied Arias."
The ruling is a victory for plaintiff Mayimba Music, which holds the rights to Arias's work. Sony/ATV Latin and Sony/ATV Discos were found liable for distributing Shakira's song.
Mayimba's damages will be determined in the next phase of the case. The company has requested a permanent injunction against Sony.
Judge Hellerstein dismissed claims that the English-language version of Shakira's song infringed, citing a lack of evidence.