British court rules that Greek yoghurt must be Greek
Comments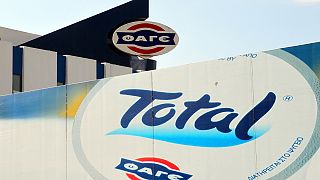 Greece's leading dairy company Fage said on Tuesday it had conclusively won a long legal battle in Britain to block a US-based rival from marketing strained yoghurt as 'Greek yoghurt.'
Britain's High Court refused to consider further arguments from US-based Chobani, which had also lost an appeal against Fage in January, the Greek company said.
"The High Court has ended the 'Greek yoghurt' case, its decision is final," Fage said in a statement.
Chobani, the best-selling yoghurt brand in the United States, had argued that the term 'Greek yoghurt' should be treated as a product description.
But Fage, which began legal proceedings against Chobani in 2012 to protect its dominant British market share, insisted that only yoghurt made in Greece should be sold as such.
"Chobani is forbidden from selling US-made strained yoghurt as Greek in the United Kingdom," Fage said.
Chobani must also pay Fage's legal fees, the Greek company said.
Founded by Turkish entrepreneur Hamdi Ulukaya, Chobani markets its yoghurt as 'strained' in Britain and 'Greek' in the United States.
Source: AFP