LIVE UPDATE: Israel-Gaza conflict
Comments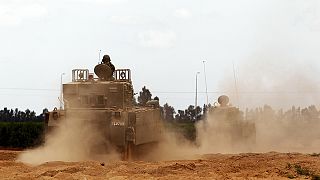 On Thursday evening, Israel Defence Forces (IDF) began a ground offensive in Gaza, under the instruction of Prime Minister Benjamin Netanyahu and the Israeli government.
Supported by artillery fire and tanks, thousands of troops moved into the territory for the next stage of Israel's 'Operation Protective Edge'.
It was a decision taken after ten days of cross-border war between the IDF and Palestinian militants.
The death toll is rising.