What is your question for Ingrid Betancourt?
Comments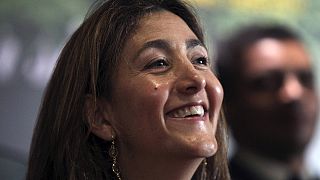 French-Colombian politician Ingrid Betancourt will be our guest in the next edition of The Global Conversation. We will put some of your social media questions to her. Send us your contributions via #AskBetancourt
Ingrid Betancourt is a French-Colombian politician who was abducted in 2002, and held hostage in the jungle for six years by the FARC (Revolutionary Armed Forces of Colombia). Her husband continued her political campaign for the Colombia presidency during her captivity. The French government launched several attempted rescue missions before finally obtaining her release, along with 14 other hostages, in July 2008.