India: minister says rape is 'sometimes wrong'
Comments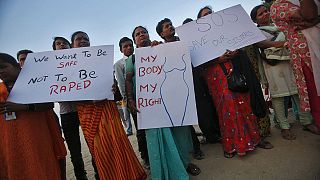 A regional politician in India has claimed rape is a social crime that is "sometimes right, sometimes wrong".
Babulal Gaur's comments come amid a firestorm of controversy around sexual violence against women in the country.
Last week two cousins aged 12 and 14 were raped and hanged.
Further sex crimes have come to light in recent days, says Reuters. A woman in Uttar Pradesh was gang-raped, forced to drink acid and strangled to death. Meanwhile, in north-east India, another was shot dead while resisting attackers.
Gaur, from prime minister Narendra Modi's ruling Bharatiya Janata Party, said: "This is a social crime which depends on men and women. Sometimes it's right, sometimes it's wrong."
"Until there's a complaint, nothing can happen," Gaur told reporters.
Gaur also appeared to sympathise with Mulayam Singh Yadav, head of the party that runs Uttar Pradesh. Mulayam, during the recent election campaign, hit out at legal changes that foresee the death penalty for gang rape, saying: "Boys commit mistakes: Will they be hanged for rape?"
The BJP dismissed the comments of Gaur, home minister responsible for law and order in Madhya Pradesh state. It said he was expressing his views, not the BJP's.
Rape is reported in India every 21 minutes on average, according to Reuters. But law enforcement failures mean that such crimes – a symptom of pervasive sexual and caste oppression – are often not reported or properly investigated, human rights groups say.