New Thai general election to take place on July 20
Comments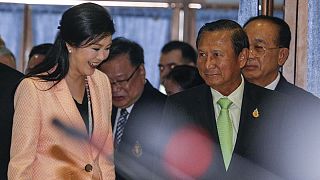 Thailand's prime minister and the country's Election Commission agreed on Wednesday to hold an election in July despite the opposition's reluctance to say whether it will take part after boycotting a February poll that was later annulled.
"The prime minister and the Election Commission agree on a July 20 election," Puchong Nutrawong, secretary-general of the commission, told reporters.
Thailand has been in crisis since November and protesters disrupted the February election, which acting Prime Minister Yingluck Shinawatra's party had been expected to win. Her government faces a series of legal challenges and she risks being removed by the courts next month.
Reuters