Australia: Swimming great Ian Thorpe in intensive care after shoulder surgery
Comments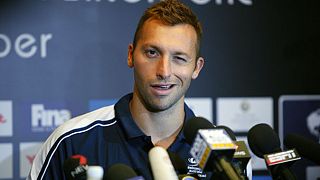 Swimming titan Ian Thorpe is being treated in intensive care for several infections he developed after shoulder surgery, according to AFP.
The five time Olympic champion, who is being treated in Sydney, is in a serious condition but his life is not endangered, according to James Erskine, his manager.
Erskine denied rumours Thorpe would lose the use of an arm, but said he thought the 31-year-old would not swim again competitively.
Thorpe, who won five gold medals at Olympics in Sydney and Athens, has been battling depression. He was found disorientated near his parents' home in Sydney in early 2014 after taking a combination of anti-depressants and medication for a shoulder injury.
The Australian retired from swimming in 2006 but a return to action six years later was short-lived after he failed to qualify for the London Olympics.
Erskine, quoted by AFP, said: "It is serious, but his life is not in danger. I don't think that he will swim again in a competition."