'Homeland' actor James Rebhorn dies at 65
Comments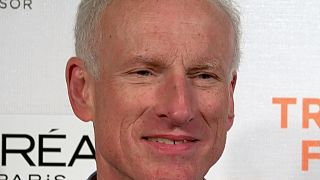 James Rebhorn, the tall, lanky character actor who appeared in dozens of movies and television shows, including the Showtime political thriller "Homeland," has died at 65, according to media reports on Sunday.
Rebhorn died on Friday of melanoma at his home in New Jersey, the New York Times reported. The newspaper cited his agent, Dianne Busch, who was not immediately available to comment.
The actor worked regularly in film, television and on stage and appeared in more than 50 films, including "Independence Day," "My Cousin Vinny," "Basic Instinct" and "Cold Mountain."
He also was known for his role in "Scent of A Woman" in 1992, according to the Internet Movie Database.
As a stage actor, he appeared in a revival of "Twelve Angry Men" in 2004. He had numerous roles on television, including a memorable part as the assistant district attorney who sent the "Seinfeld" cast to jail in the series' finale.
He had most recently appeared in "Homeland" as Frank Mathison, the father of Carrie Mathison, the CIA officer played by Claire Danes. The show has featured how both daughter and father have grappled with bipolar disorder.
Rebhorn was born on Sept. 1, 1948, in Philadelphia, the Times said. He leaves two daughters, Hannah and Emma, and his wife, Rebecca Linn.
REUTERS