US: Moviegoer 'run over and killed over how a film ended'
Comments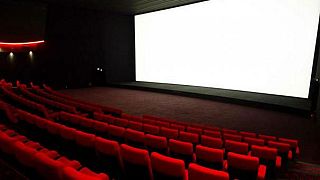 A filmgoer was mowed down and killed after getting into a row over how a movie ended, police say.
The victim got into an argument with two men at a cinema in Houston, Texas, according to Harris County Sheriff's Office.
They had reportedly just watched the fantasy war film 300: Rise of an Empire.
The trio argued inside the cinema, before leaving and continuing it outside. The two men had got into a pick-up truck, when the victim approached them from the passenger side door. Police said the truck then reversed, knocking the man to the floor. He died later in hospital.
Police have appealed for help and released images from the cinema's surveillance cameras.