Juncker urges EU voters to reject populism
Comments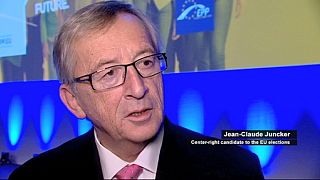 Less than three months before the European elections, another name has entered the fray in the race to become president of the European Commission.
The centre-right European People's Party picked Jean-Claude Juncker as their preferred choice for the job.
Euronews' Audrey Tilve met with the former prime minister of Luxembourg, who urged EU voters to reject populism in the forthcoming poll.