Spain: FC Barcelona star Carles Puyol to leave Catalan giants
Comments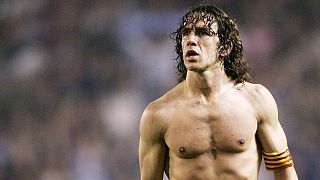 BARCELONA favourite Carles Puyol will leave the Spanish giants at the end of the season, it's been confirmed.
The 35-year-old, second only to Xavi Hernandez with 593 appearances for the Catalan team, said a persistent knee injury was behind his decision.
Puyol, a World Cup winner in 2010, has been restricted to just five league games this season.
Tweets sobre "#GràciesPuyol"
"I will leave FC Barcelona at the end of the season," he told a news conference.
"I have told the club the situation and we are both in agreement that it is the right decision. I will rescind the two years left on my contract.
"The injuries I have been suffering from have been worse than I expected and have not allowed me to play at my level."